We have been back from Angola for over two and a half months now. We have now had time to process the trip as a team and as a team we have decided (by a unanimous decision) on a location for our future mission work. We will be living and serving in Huambo, Angola (pronounced Wuambu). Eventually I will post more about the city of Huambo. For now you can see where it is on this map and refresh your memory of our time in Huambo on the survey trip with the pictures
here
.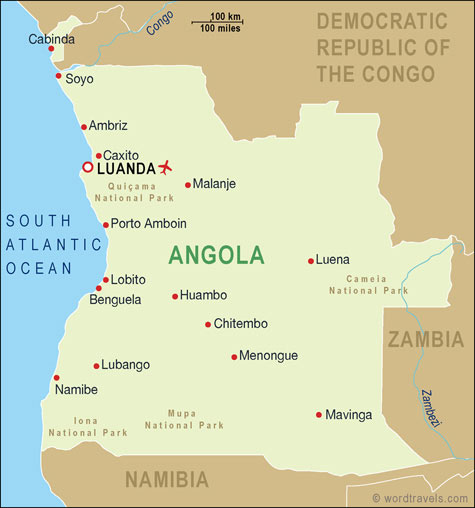 As far as the adoption goes...we are still on the waiting list. We do not know exactly where we are on the waiting list, we only know that there are about 289 total on the list. However, there is a
forum
on the CHSFS website that maintains an unofficial, password protected list. Families who choose to may be put on the list. They say that your place on the list is about twice as high it would be on the official list. We are currently number 65 on the unofficial list (see adoption timeline on the sidebar for updates on this), which means we are approximately number 130 on the official list. Basically this list gives us an idea of whether or not things are moving along in the adoption world. At this point in time the courts are closed in Ethiopia for the rainy season, but referrals are still being given...slowly. CHSFS is now saying that the estimated wait time has increased to 12 months...a relatively longer wait from the original 6-9 months when we started the process. CHSFS is hopeful that the wait time will shorten as referrals speed up. I am hopeful that 12 months will be the worst case scenario.
School has started for the Silver City Church kids. Last moth we had boxes and boxes of school supplies in our extra bedroom. Back on
August 2nd we had a back to school event for Boone Park Elementary (a school about 4 blocks from our house). Pleasant Valley
Church of Christ in Little Rock raised funds to provide school supplies (exactly what is
on each child's school supply list) for every student (about 460) at Boone Park. At the event we had food, games, and each child found out that all of their school supplies would be in their classroom on the first day of school. The event was a great success about 90 children from Boone Park were there with members of their family. The event was a great success!
Mentoring started at Silver City this week and Robert is heading that up once again. He also has a small group of boys coming over each week to do a more in depth survey of the Bible. These boys are coming by choice and they may even have to do homework! We are looking forward to watching these boys learn and grow during this time.
We have enjoyed a couple of weeks of vacation in the last month. The last week in August we went to the Great Smoky Mountains National Park in Tennessee with my parents. And this past weekend we were in New York City visiting friends, seeing the sites, and of course watching the Yankees and the Mets. Stay tuned for pictures and commentary of our adventures!